Read till end to know how to create automated daily routine with android.
Well, you might have familiar with Amazon Echo devices, and other AI systems- they're usually trained to manage our day plans and well reduce our manual works to some extent where they are designed to perform the tasks which you tell them. Not indeed they can help you in doing works like cleaning, playing and etc. but yet they can do the jobs that are online like they can pay bills if you add your account details to it, they can play songs for you, they can book movie shows and many other tasks. Many of us cannot think to have such devices near to our hands but yet we wish that even we could have our personal automated system which guides us and tell us about our schedules and plans for the day.
What if you don't have smart and automated systems still your life is running and can run with that much ease when you can create your own automated system. When Amazon Echo was not there in the world through that time I've using smart speakers for managing my daily routines. Everyone has routines from the morning till the time you go to bed- you obviously have schedules and day plans to do, but what if you get some quick snapshot of information about the next upcoming schedule like calendar events, weather reports and etc. isn't it cool? If you don't have smart speakers for your android smartphones, now it's possible to replicate this with your own android phone.
Also Read:- Write for us Technology
Also Read:- technology write for us
Also Read:- write for us tech
Google has updated Android's standard clock to a smart clock which includes google assistant and thus one can set up daily routines that trigger specific times which is very convenient. To have the Google Clock app, install this for the Google play store if you don't have this application.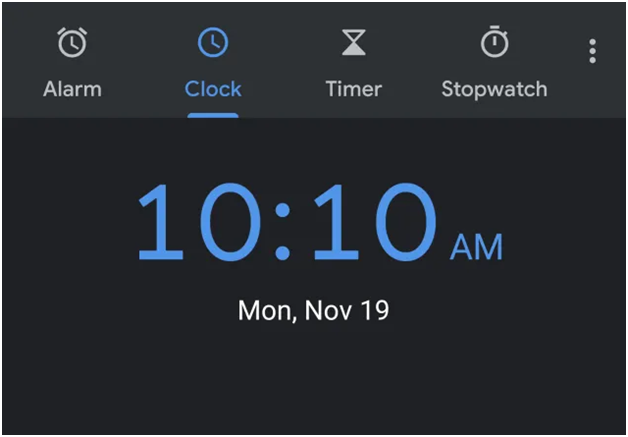 Open the clock app, tap on the alarm set a alarm according to the plan with a big blue sign in the bottom; however you'll thinking that it's just a normal alarm what's new in this? But while setting alarm for your routine, tap to ok and set it to repeat. Keep the volume as per you feel comfortable either with vibrate or ring. This is going to be a blend of alarm + routine.
So for the once if you're done with this task, then tap to the "Google Assistant Routine" which is just below to the label option. This is being a page which gives you a nice idea about what routines are. To start the routine; tap the small "set up routine box" in the lower right corner.
Also read: Android App Development Fundamentals for Beginners in 2021
You'll see a screen with several options like setting your device volume for specific time
Turning connected to smart devices on and off, and controlling your home thermostat
Giving you notification about weather
Going over events
Reminding about your reminders that you've created
okay, so this was the whole story what you can actually implement and utilize with your Android phones and can have your own automated routines. This is amazing and simple; however in every smartphone it's easy to find for clock section which consists of alarm basically and thus if you still don't have you can easily install it from Google play store for free. So install and utilize it.
Author bio:
Hello, I am a professional SEO Expert & Write for us Technology blog and submit a guest posts on different platforms- we provides a good opportunity for content writers to submit guest posts on our website. We frequently highlight and tend to showcase guests.